Day 3 :
Track 7: Chemical Reaction Engineering
Track 8: Process Chemistry & Technology>br>Track 9: Applied Catalysis
Chair
Mamdouh A Gadalla
The British University in Egypt, Egypt
Co-Chair
Masanobu Kubota
Kyushu University, Japan
Session Introduction
Al-Farabi Kazakh National University, Kazakhstan
Time : 09:30-09:50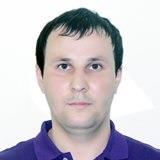 Biography:
F. Sultanov is a PhD doctoral student of al-Farabi Kazakh National University, Researcher of the Institute of Combustion Problems.
Abstract:
The aim of this research is to a study the kinetics of recovery of organic part from oil sands of Republic of Kazakhstan under the influence of ultrasound during the process of aqueous extraction. The study of influence of temperature, concentration of various alkaline additives, and average size of mineral particles and strength of ultrasound on the bitumen recovery rate are investigated. The extraction of organic part from oil sands of Beke and Munaily Mola deposits using ultrasound irradiation was carried out. The content of organic part in these oil sands is 12 wt. % and 11 wt. %, respectively. It was established that the main factors of influence of alkaline additives are: neutralization of organic acids followed by formation of natural surfactants in the form of soluble salts, increasing of pH of the medium and the change of electric charges on surface. It was found that the kinetics of the process greatly depends on the temperature of solution. Increasing the temperature of solution leads to increasing of the rate of extraction of organic part exponentially. It is preferable to use the working solution with a high concentration of alkaline reagents, since after the separation of organic part from mineral of oil sands, the solution can be returned to the process for reuse. The reuse of solution improves economical and ecological performances of the whole process. According to the results of laboratory tests, a pilot installation for ultrasonic aqueous extraction of organic part of oil sands was designed. This installation is closed counter flow system that allows to reuse water and chemicals. Pilot tests of aqueous extraction of organic part on this installation confirmed the main conclusions of laboratory research.
The British University in Egypt, Egypt
Time : 09:50-10:10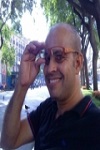 Biography:
Abstract:
Energy integration is a key solution in chemical process and crude refining industries to minimise external fuel consumption and to face the impact of growing energy crises. Typical energy integration projects can reach a reduction of heating fuels and cold utilities by up to 40% compared with original designs or existing installations. Raw materials are as important as energy to chemical and process industries to provide chemicals essential to modern society and economics. Mass integration, taking place in mass exchange networks or MENs, comes as a significant concept to efficient use of raw materials. Such integration leads to minimum waste disposal flows and minimum use of external mass separating agents' quantities. Pinch Analysis is a leading tool and regarded as an efficient method to increase energy and material efficiency. Graphical representations of Pinch Analysis and mass Pinch Design Method are very useful for grassroots designs. Nevertheless, in retrofit situation the analysis is not adequate. This research proposes a new graphical method for the analysis of heat and material recovery systems, applicable to both retrofit and grassroots designs. For energy analysis, the new graphical method is based on plotting temperatures of process hot streams versus temperatures of process cold streams. For a given heat exchanger network, each existing exchanger is represented by a straight line, whose slope is proportional to the ratio of heat capacities and flows. Further, the length of each exchanger line is related to the heat flow transferred across this exchanger. Similarly, mass integration problems are described as composition of target materials in rich streams versus the equivalent corresponding compositions in lean streams. This new graphical representation can easily identify exchangers across the pinch, Network Pinch, pinching matches and improper placement of fuel consumption for energy recovery problems. Furthermore, new graph representations for mass networks are used to analyse the performance of existing MENs with respect to targets and to design new networks. Promising modifications to existing MENs can be identified to avoid violations to Pinch Analysis and thus improve actual performances for minimum wastes and external separating agents. The application of the new graphical method to a case study showed savings of approximately 17% in energy demands and fuel consumption. The new graphical techniq
Institute of Combustion Problems, Kazakhstan
Time : 10:10-10:30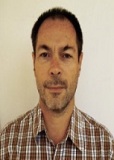 Biography:
Alexander B. Ustimenko was born on August 24, 1962, in Alma-Ata, Kazakhstan. He graduated from Kazakh State University, Physical department in 1984. He has Candidate Degree on physical and mathematical sciences (equivalent to PhD), topic of the Thesis is "High-temperature heating and gasification of coal particles", Moscow, 1991, Doctor Degree on technical sciences, topic of the Thesis is "Plasma-fuel systems for fuel utilization efficiency increase" Moscow, 2012. From 1984 to 2001 he was a researcher of the Kazakh Scientific-Research Institute of Energetics. From 2001 to 2007 he was a leading staff scientist of Combustion Problems Institute at al-Farabi Kazakh National University. Since 1991 he is with Research Department of Plasmotechnics (Kazakhstan) as CEO and since 2002 he is a leading staff scientist and head of thermal physics department of Research Institute of Experimental and Theoretical Physics of Al-Farabi Kazakh National University.
Abstract:
One of the most serious environmental problems today is pollution by biomedical waste (BMW), which in most cases has undesirable properties such as toxicity, carcinogenicity, mutagenicity, fire. Sanitary and hygienic survey of typical solid BMW, made in Belarus, Kazakhstan, Russia and other countries shows that their risk to the environment is significantly higher than that of most chemical wastes. Utilisation of toxic BMW requires use of the most universal methods to ensure disinfection and disposal of any of their components. Such technology is a plasma technology of BMW processing. To implement this technology a thermodynamic analysis of the plasma processing of BMW was fulfilled and plasma-box furnace was developed. The studies have been conducted on the example of the processing of bone. To perform thermodynamic calculations software package Terra was used. Calculations were carried out in the temperature range 300 - 3000 K and a pressure of 0.1 MPa. It is shown that the final products do not contain toxic substances. From the organic mass of BMW synthesis gas containing combustible components 77.4-84.6% was basically produced, and mineral part consists mainly of calcium oxide and contains no carbon. Degree of gasification of carbon reaches 100% by the temperature 1250 K. Specific power consumption for BMW processing increases with the temperature throughout its range and reaches 1 kWh/kg. To realise plasma processing of BMW experimental installation with DC plasma torch of 30 kW power was developed. The experiments allowed verifying the thermodynamic calculations. Wastes are packed in boxes weighing 5-7 kg. They are placed in the box furnace. Under the influence of air plasma flame average temperature in the box reaches 1800 OC, the organic part of the waste is gasified and inorganic part of the waste is melted. The resulting synthesis gas is continuously withdrawn from the unit through the cooling and cleaning system. Molten mineral part of the waste is removed from the furnace after it has been stopped. Experimental studies allowed determining operating modes of the plasma box furnace, the exhaust gases was analyzed, samples of condensed products were assembled and their chemical composition was determined. Gas at the outlet of the plasma box furnace has the following composition (vol.%): CO - 63.4, H2 - 6.2, N2 - 29.6, S - 0.8. The total concentration of synthesis gas (CO + H2) is 69.6%, which agrees well with the thermodynamic calculation. Experiments confirmed absence of the toxic substances in the final products.
Kyushu University, Japan
Time : 10:30-10:50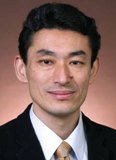 Biography:
Masanobu Kubota is from International Institute for Carbon-Neutral Energy Research, Japan
Abstract:
Hydrogen is necessary to establish a sustainable and environmentally-friendly society. However, hydrogen could degrade materials strength. Therefore, one of the key issues to deploy high-pressure hydrogen containment systems is how to optimize the cost, performance and safety of those systems. For this issue, many hydrogen-affected fracture a studies on re under way in order to identify fundamental mechanisms, develop predictive performance models, develop next generation materials, reduce regulations, develop design methods, identify appropriate material testing standards in high-pressure hydrogen environment, and so on. Fretting fatigue is a kind of fatigue at the contact part between mechanical components. As can be expected from the fact that fretting is sometimes termed as fretting corrosion, it involves some chemical reactions, which might have a great impact on fatigue properties. Since hydrogen could influence both fatigue and the phenomena occurring at the contact surface such as friction, wear, oxidation, etc., the effects of hydrogen on fretting fatigue are very complicated. In fact, fretting fatigue strength of austenitic stainless steels is significantly lower in hydrogen than in air. As a result, the industries related to hydrogen-containment systems are deeply concerned about fretting fatigue in hydrogen. Figure 1 shows an example of fretting found in a high-pressure hydrogen containment system, which occurred at the contact part between 100MPa hydrogen packing and its holder. When considering service conditions of hydrogen-containment systems, some amount of impurities in hydrogen should be accepted. For example, the purity of hydrogen for PEM fuel cell is designated by ISO standard as 99.99%. On the other hand, positive use of impurities is expected based on the report in which the addition of small amounts of oxygen to hydrogen inhibited hydrogen-affected fracture. The objective of this study is to clarify the effect of oxygen and water vapor added to hydrogen on fretting fatigue strength of an austenitic stainless steel. For the fretting fatigue test, a controlled method for the addition of ppm-level oxygen to hydrogen environment was established. Fretting fatigue tests in hydrogen containing 0.088, 5, 35 and 100 volume-ppm oxygen were carried out using the test apparatus shown in Fig. 2. The fretting fatigue strength in the oxygen-hydrogen mixture was different depending on the oxygen level as shown in Fig. 3. In the fretting fatigue test in hydrogen with humidification, it was found that the humidification of hydrogen significantly reduced the fretting fatigue strength. Based on the XPS (X-ray photoelectron spectroscopy) analysis of the fretted surface (Fig. 4), it was found that the fretting removed the original protection layer of the stainless steel, however, the addition of water vapor or ppm-level of oxygen produced an oxide layer on the fretted surface during the fretting that surpassed the removal effect of the initial oxide layer by fretting. In fact, a strong adhesion between the contacting surfaces occurred and no fretting wear particles were observed in the high-purity hydrogen. On the other hand, oxidized fretting wear particles were found in the oxygen-hydrogen mixture. In addition, the reasons for the change in the fretting fatigue strength in hydrogen due to the addition of impurities were examined from the view point of the change in mechanical stress conditions.
Break:
Networking & Refreshments Break 10:50-11:05 @ Foyer
University of Leeds, UK
Time : 11:05-11:25
Biography:
Jabbar Gardy received his BSc degree in Chemistry from University of Salahaddin, Erbil-Iraq in 2003 and MSc in Oil and Gas Technology from Burgas Professor Dr Assen Zlatarov University, Burgas-Bulgaria in 2008. During 2003-2006, he worked as a Lab Instructor at the Department of Chemistry of the College of Science from University of Salahaddin, Erbil-Iraq. He has been delivering Undergraduate lectures from 2009 to 2012 at the University of Salahaddin-Erbil. He got a scholarship from the Kurdistan Regional Government on the Humanity Capacity Development Programme to study PhD. He is currently in his final year of a PhD under the supervisions of Dr Ali Hassanpour and Dr Xiaojun Lai in the Institute of Particle Science and Engineering at the University of Leeds, UK.
Abstract:
During the last twenty years, scientists have been looking towards to find a possible alternative for fossil fuel to fulfill the energy demand of the world as the crude oils are depleting day by day. Biodiesel is one of the best possible resources that have come to the fore-front because of its availability, renewability, better gas emissions, non-toxicity, and its biodegradability. However, the feedstock prices and biodiesel production costs are the main problems faces biodiesel industry to commercialize the fuel because the cost of biodiesel fuel produced from virgin vegetable oils is 1.5 times costlier than its fossil-based counterpart. These issues can be addressed by using cheap feedstock such as used cooking oil with replacing the conventional catalysts with catalysts highly tolerant to moisture and free fatty acids because free fatty acids and moisture contents in cheap raw materials have adverse on the activity of the catalysts. The present work is focused on the novel commercial zirconia/titania nano-catalyst for the trans-esterification of locally sourced used cooking oil which contains high concentration of free fatty acids and moisture. Fourier Transform infrared spectroscopy, X-ray diffraction, scanning electron microscopy, Transmission electron microscopy, X-ray photoelectron spectroscopy, Thermo-gravimetric analysis, and N2 adsorption-desorption isotherms have been used to determine the chemical structure, morphology, surface area, thermal/oxidative stability and particle sizes for the zirconia/titania nano-catalyst. The effect of catalyst concentration, reaction temperature, time of trans-esterification, and methanol to oil ratio on the biodiesel yield was investigated. It was found that under certain process parameters a yield of 100% can be achieved using zirconia/titania as a catalyst. Furthermore, the synthesized biodiesel from the catalytic trans-esterification processes was analyzed in accordance to ASTM D6475 and EN14214 standard methods to determine the characteristic fuel properties such as kinematic viscosity, density, flash point, FAME content, LAME content, and acid number.
Tianjin University, China
Time : 11:25-11:45
Biography:
Zhongyuan Li completed her Phd and she is from School of Chemical Engineering and Technology, Tianjin University, Tianjin, China
Abstract:
The liquid-solid counter-current fluidization processes in an extraction column were numerically simulated based on the particle trajectory model of Eulerian-Lagrangian method. The simulation approach was previously validated by experiments. A power function correlation between the dimensionless slip velocity Uslip/Ut and hold-up fraction was proposed, and the operational zone in the countercurrent fluidization process was determined. Moreover, the simultaneous countercurrent fluidization of multi-particles with different diameters was also simulated. The comparison between the simulation results and the calculating values of the multi-particle free sedimentation model based on non-interference assumption shows considerably consistent, which also verified the reliability of the simulation approach used in present work.
King Abdulaziz City of Science and Technology, Saudi Arabia
Time : 11:45-12:05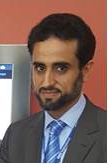 Biography:
Ibrahim Abdullah Alshunaifi compled his Phd and working as an Assistant Research Professor at King Abdulaziz City for Science and Technology (KACST), Saudi Arabia.
Abstract:
This research aims to experimentally analyze the performance and emissions of a single cylinder, four-stroke Spark Ignition (SI) engine fuelled by two grades of gasoline used in Saudi Arabia, RON91 and RON95 while operating with two fuel delivery systems; Port Injection (PI) and Direct Injection (DI). The experiments were conducted on a single cylinder research engine with pent-roof type cylinder head that can be interchangeably operated with either port injection or direct injection. Brake power, Brake Specific Fuel Consumption (BSFC) and exhaust emissions were measured at different engine speeds, loads and fixed compression ratio of 10:1. Cylinder pressure, mass burnt fraction and rate of heat release were analyzed. The experimental results showed that the brake power of the engine is higher with RON91 which is mainly due to higher heating value. The BSFC decreases with increasing in engine load and it increases with increasing engine speed. However, there are no noticeable differences between two tested gasoline fuels in the BSFC except at high speed and load, where BSFC of RON91 is higher than RON95. Combustion analysis showed a mixed response to different RON and fuel systems. Generally, combustion of RON95 is faster than RON91 in both PI and DI systems. In DI system, RON95 showed longer combustion duration at low speed and load. The concentrations of Nitrogen Oxides (NOX), Carbon Monoxide (CO) and Total Hydrocarbon (THC) emissions in the exhaust system were measured. It is observed that NOX emissions of RON91 are higher than RON95 in most cases except at high engine speed with DI system. It is also detected that CO emissions of RON91 are higher than RON95 in both injection systems at higher load. It is also noticed that RON91 system has higher THC emissions.
King Abdulaziz City for Science and Technology, Saudi Arabia
Time : 12:05-12:25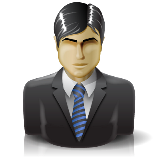 Biography:
Raja Al Otaibi graduated from King Saud University (BSc) in general chemistry in 2000, and then went on to obtain a MSc in catalysis from the University of Liverpool in 2005. He obtained his PhD in heterogeneous catalysis from the Cardiff University in 2010 working in the field of heterogeneous catalysis for alkane oxidation. Raja became an assistant research professor in the Petrochemical Research Institute in KACST. His research interests are primarily centered around heterogeneous catalysis and, particularly, the explanation of structure-activity relationships in oxidation reactions catalyzed by metal oxide catalysts. Development of new catalysts for selective oxidation reactions, focusing on utilization of short-chain alkanes, aromatics and bio-renewables. Improved methodologies for preparing catalysts and characterization of catalysts using a broad range of analytical techniques and in situ methodologies. He published several journal and conference papers.
Abstract:
Vanadium phosphate catalysts (V-P-O) have been widely studied for the selective oxidation of n-butane to maleic anhydride (MA). Vanadyl pyrophosphate, (VO)2P2O7, is believed to be the key active phase for the selective oxidation of n-butane. This phase is typically derived from the precursor VOHPO4.0.5H2O through topotactic transformation. Ellison et al. reported that refluxing VOPO4•2H2O with 3-octanol produces VO(H2PO4)2 phase. VO(H2PO4)2, has been classified as an impurity formed during the preparation of the catalyst precursor VOHPO4•0.5H2O. This phase displays distinctive cuboidal particles about 10μ in size and with a low surface area of ca. 2 m2/g. In this study V-P-O materials were prepared from the VOPO4•2H2O as starting materials using 3-octanol as solvent. Where 3-octanol was used at reflux temperature the recovered material was VO(H2PO4)2. The addition of hemi-hydrate (0.05 g) in this instance yielded mixed phase material of VO(H2PO4)2 and VOHPO4•0.5H2O for short reaction time. Performing a standard preparation in 3-octanol followed by addition of a seed resulted predominantly VOHPO4•0.5H2O phase. Studying the reaction with time confirmed transformation of VO(H2PO4)2 phase to the catalyst precursor VOHPO4•0.5H2O with time in the presence of hemi-hydrate seeds, which is contrary to previous reports.
Gubkin Russian State Oil and Gas University, Russia
Time : 12:25-12:45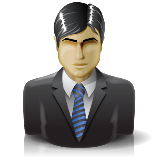 Biography:
Lyudmila Berezhnaya proved her thesis and received her doctorate in 1998 on the basis of previously completed work. She is a highly qualified specialist in the field of economics, organization and management of the oil and gas industry. For a long time, she worked in the research institutes of the industry. Under her guidance and direct participation such large-scale work as a strategy for development of oil and gas regions was carried out; the improving measures for the efficiency of public fund management of mineral resources were developed; the evaluation of promising areas of mineral resources and territories in the face of limited information was undertaken, an economic assessment of oil and gas assets in the international classification of reserves was carried out and so on. Now - Associate Professor of Financial Management in Gubkin Russian State University of Oil and Gas. She has more than 60 scientific published works.
Abstract:
Falling prices for crude oil exports in the second half of 2014 revived the never damped controversy around the issue of a fair price for oil. The purpose of work - within the available information, consider the most important factors that influenced the decline in export prices for crude oil on the world market and, if possible, to present a general picture of events. The geopolitical factor - it is possible that the current decline in oil prices is the result of collusion of several key players, including the US and the Middle East. Spectrum plots are widely presented: - Saudi Arabia, on the orders of the United States, triggered a collapse in prices to punish Russia, Saudi Arabia triggered a collapse in prices to stop (strangle) the "shale revolution" in the United States, etc. Fundamental factors - the pace of global economic growth has slowed and has naturally dragged down the pace of consumption of crude oil. However, some analysts believe that there is no evidence of demand reduction, there is only an excess of supply. Financial factors - Today the derivatives create huge profits for a narrow circle of people, bypassing the production of goods and services, bypassing the real economy. It is believed that the current system of trade in oil allows the big players to move their prices in the right direction. The most important financial factor influencing the volatility of crude oil prices is also a change in the US dollar index - (USDX), which fixes the rate of the dollar in relation to their most important trading partners. It is also an important psychological impact on speculation traders working with physical oil. They constantly monitor the futures market, taking its movement for a real trend of the expected changes in prices and they adjust their prices accordingly. Formation of crude oil prices is a multifactorial process and it is not necessary to underscore or exclude the role of one of them.
Break:
Lunch Break 12:45-13:30 @ Foyer