Day 1 :
Keynote Forum
University of Texas at El Paso, USA
Time : 10:05-10:30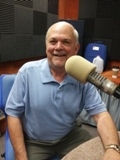 Biography:
Russell R. Chianelli is currently Director of the Materials Research and Technology Institute at the University of Texas at El Paso and Professor of Chemistry, Materials and Environmental Science and Engineering. After receiving his PhD, he joined the Corporate Research Laboratories of Exxon Research and Engineering Co in 1974. While at this laboratory he conducted research in both fundamental and applied areas of interest to the energy industry. He is recognized worldwide for his work in Transition Metal Sulfide environmental catalytic materials. This work resulted in over 130 publications and 60 issued United States patents. During this period he was active in the Materials Research Society (MRS), serving as vice president (1989), president (1990), past president (1991) and Counselor (1992-1994). In 1996 he joined the Chemistry Department at the University of Texas at El Paso as Chairman and Professor of Chemistry and Environmental Sciences. In 2001 he resigned as Chemistry Department Chairman to head the Materials Research and Technology Institute (MRTI) at UTEP. The MRTI is dedicated to research relevant to the US/Mexico border in Materials related to energy, environment and health.
Abstract:
The recent development of commercial software able to determine or predict catalytic activity, has led to commercialization and potential commercialization of the TMS catalytic materials as described in reference 1. Additionally, we have developed a fundamental understanding of the catalytic materials as described in reference 2. This report will describe how the following interdisciplinary scheme has been applied to the TMS catalytic materials.rnrnShell Oil after WWII commercialized unsupported TMS catalytic materials but these were soon replaced for commercial reasons with the currently popular Al203 supported catalysts. In the 1970's researchers concluded, incorrectly, that the Al203 was fundamentally involved in the "Promotion Effect". This effect today is understood in detail as the sharing of non-bonding d electrons in clusters that mimic noble metal for example Co9S8 + MoS2. This result we call "Goldilocks" which will be discussed during the report.rnNew TMS catalysts are developed through theory, synthesis, characterization and then the use of model reactions. In our case we have used the HDS of dibenzothiophene as our model reaction and over the years it predicts accurately behavior in real petroleum feeds and rapidly screens catalysts for real feed tests. Behavior in real feeds is required to move closer to commercialization. In the case of the TMS we have three different exciting real feed results and our catalyst are being commercialized. Another commercial task is to scale-up from laboratory quantities (grams) to sale quantities (pounds – tons). New issues are often involved and commercialization requires teamwork.rnrnrn
Keynote Forum
Greenfield Advisors LLC, USA
Time : 10:30-10:55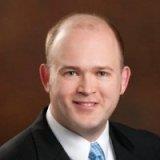 Biography:
Clifford Lipscomb is the Director of Economic Research at Greenfield Advisors, a Chartered Valuation Surveyor, and has more than 18 years of experience in economic analysis, statistical analysis, consulting, and teaching. He holds baccalaureate degrees in Economics and Sociology from Berry College as well as a PhD in Public Policy from the Georgia Institute of Technology. He serves as an Associate Editor of the Journal of Real Estate Literature. Dr. Lipscomb won the 2014 International Association of Assessing Officers' Bernard L. Barnard Outstanding Technical Essay Award. He is currently a Visiting Scholar at the Federal Reserve Bank of Atlanta.
Abstract:
When real estate researchers discuss brownfields, often former industrial sites (e.g. steel mills), automobile shops, salvage yards, dry cleaners, or illegal drug laboratories come to mind. Considering that the U.S. has approximately 1.1 million oil and gas wells and considering the current state of the "fracking boom", the following question comes to mind: do abandoned fracking sites qualify as brownfields under the current definition? The traditional definition of a brownfield is real property that has potential or actual contamination issues that may cause reuse or redevelopment issues. After discussing this issue, the paper examines the trends in EPA and state brownfield funding for the redevelopment and reuse of abandoned fracking sites. With so many fracking wells being drilled, the potential demand for state and federal brownfield monies (i.e. grants) is expected to surpass potential funding supply in the coming decades.
Break:
Networking & Refreshments Break 10:55-11:10 @ Foyer
Track 1: Chemical Applications in Producing Oil & Gas
Track 2: Fuel Chemistry, Technology & Processing
Chair
Tereza Neuma de Castro Dantas
Federal University of Rio Grande do Norte, Brazil
Co-Chair
Antanas Juostas
Aleksandras Stulginskis University, Lithuania
Session Introduction
China University of Petroleum, China
Time : 11:10-11:30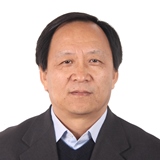 Biography:
Zongxian Wang. He has completed his PhD from China University of Petroleum and postdoctoral studies from National Research Council of Canada (NRC). He is now the professor from China University of Petroleum (East China), and has published more than 60 papers in reputed journals.
Abstract:
Transformation of vanadyl porphyrins in the petroleum heavy residue during thermal upgrading under hydrogen was investigated. Effect of reaction time, hydrogen pressure and elemental sulfur on their transformation was also discussed. Vanadyl porphyrins were initially separated and purified from atmospheric residue of two typical heavy oils, Canadian oil sand bitumen (OSAR), and Chinese Liaohe heavy oil (LHAR) by silica gel chromatography. The obtained vanadyl porphyrins were thermally treated for various reaction times under different hydrogen pressures with or without sulfur. The structures of these vanadyl porphyrins before and after thermal process were characterized by positive-ion electrospray ionization (ESI) Fourier transform-ion cyclotron resonance spectrometry (FT-ICR MS). N4VO, N4VO2, and N4VOS were all identified as protonated analyte ([M+H]+). Transformation of these vanadyl porphyrins were probed by analyzing the DBE distribution and carbon number distribution. Results showed that the three vanadyl porphyrins species showed different transformation reactivities. Increase of hydrogen pressure and addition of sulfur could promote the hydrogenation of vanadyl porphyrins. This indicates that different thermal reaction conditions should be chosen for hydrogenation and demetallization of different vanadyl porphyrins.
Xi'an Jiaotong University, China
Time : 11:30-11:50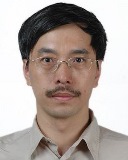 Biography:
Prof. Qincheng Bi has completed his PhD at the year of 2000 from Hong Kong University of Science and Technology. He is now a professor in State Key Laboratory of Multiphase Flow in Power Enginnering in China. He has published more than 100 papers in reputed journals.
Abstract:
Endothermic fuel is used as a coolant in regeneratively cooled vehicles. The fuel pyrolysis should persist for relatively long periods in minichannels and cause no significant coke deposition. Experimental platform has been constructed to investigate the heat transfer characteristics, pyrolytic and coking characteristics, and thermal physical and chemical properties of endothermic hydrocarbon fuels. Different flow passage structures are involved in the range from single circular minichannels and two-parallel minichannels for fundmental researches, to multi-minichannel plates for industrial applications. The platform works at mass flow rate in a range of 0.1 mL/min to 100 g/s with a heating power capacity of 1.4 MW. The thermodynamic properties include heat sink, density and specific heat were experimentally measured at temperatures up to 750 C. The transport propeties include viscosity and heat conductivity were measured at temperature up to 400 C, but higher temperature up to 800 C are expected to be realized effortfully in the future. The evaluation of deposition propensities of different endothermic fuels in minichannels were conducted at thermal cracking and catalytic cracking conditions in different flow passage structures. Flow maldistribution in parallel multi-channels was a significant problem to be solved to realize the full utilization of endothermic fuel's cooling capacity. Overall, a large-scale experimental platform for the R&D of regeneratively cooling structures has been developed in our laboratory.
Aleksandras Stulginskis University, Lithuania
Time : 11:50-12:10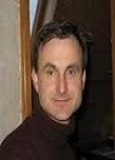 Biography:
Antanas Juostas. Dr. Service Development Manager in Baltics, at Konekesko Lietuva company in Lithuania. Doctor of Science, 2012. Dr. Lector at Institute of Agricultural Engineering and Safety, Aleksandras Stulginskis University (ASU). Dissertation prepared in Institute of Power and Transport Machinery Engineering, Aleksandras Stulginskis University (ASU). Publications: author of 25 scientific publications. Research interests: tractors parameters from dynamic, ecological and economical point of view.
Abstract:
The paper gives an overview of possibilities to determine the values of tractor's fuel consumption and exhaust emissions in real operating conditions by using data accumulated in electronic control units. There is ecological and economic importance for the tractors to be operated correctly: time of engine idling, operation at low and too high loads or high speeds should be shortened. Fuel consumption and exhaust emissions, including harmful components, can be reduced only by rationally use of the tractors engine power and speed.To monitor tractor's operating performance, tools and techniques are necessary that would allow to determine the controlled indicators. Currently used emission control standards are suitable for testing all types of mobile machines, but the weighting factors are not applied for tractor performing agricultural applications. Today, no data are collected about fuel used, exhaust emissions and their interaction in the real agricultural and transport activities. Reasonable that it is practically impossible to create a weighting factor to suit various working machines for proper evaluation of the various terms and conditions. Studies has shown that the specific fuel consumption and exhaust emissions during field applications can't be calculated without regard to the actual engine load and speed mode. As well, studies have found that the engine load, during typical field operations under different conditions, varies very much. For resolving the issue expected to substantiate the tractor engine fuel consumption and exhaust emissions monitoring instruments. For tractor fuel consumption and exhaust emissions evaluation, during tractor's field application, the information collected in integrated digital microprocessors, applied for engine, transmission and other tractor systems operation and control, will be used. Expected, theoretically and experimentally justify microprocessor data use, fuel consumption, exhaust emissions and their interaction assessment methods and tools. The paper presents research of tractor's engine load factor during field application. The research is conducted on the base of data accumulated in engine's electronic control units. Histograms presenting show time intervals of the field processing, fuel consumption and emission components (CO2, NOx and CO) in various engine speed and cyclic fuel injection modes. Test results are analyzed separately for the processes of field process and work at headlands. Test results during field application showed that main amount of fuel was consumed and CO2 emitted during technological process and CO – during the work at headlands. Large quantities of NOx were emitted during technological processes and during the work at headlands as well. The research results will be compared with today's valid exhaust emission standards applied for agricultural engines.
Fuzhou University, China
Time : 12:10-12:30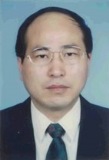 Biography:
Xiaojun Bao obtained his PhD in 1990 in the Chinese Academy of Sciences. He is now professor and the dean of the College of Chemical Engineering, Fuzhou University. He has published more than 200 papers in reputed journals, owns more than 70 granted patents, and has been serving as an editorial board member of several journals such as Fuel Processing Technology, Chinese Journal of Chemical Engineering, Petroleum Science, and Journal of Coal Chemistry and Engineering.
Abstract:
More than 90% of sulfur-containing compounds and about 90% of olefins in typical refinery gasoline pools come from fluid catalytic cracking (FCC) gasoline, thus the sulfur and olefin reduction of this stream is crucial for producing clean gasoline. It has been widely recognized that hydrotreating is the most important technique for producing clean transportation fuels in industrial practice, but the existing techniques can hardly accomplish the objectives of both deep hydrodesulfurization (HDS) and olefin reduction of FCC gasoline with acceptable loss in gasoline research octane number (RON). To solve this problem, we developed a novel process, GARDES, by coupling high-efficient HDS and directed olefin conversion. First, the full-range FCC gasoline is pre-hydrogenated and then split into light and heavy cracked naphthas (LCN and HCN) through distillation, in which the LCN has a very low sulfur content and thus can be directly used for product blending and the HCN contains a relatively lower concentration of olefins but most ulfur-containing compounds; second, the HCN with high sulfur content is hydrotreated over a selective HDS catalyst with high desulfurization activity but low olefin saturation activity; third, the hydrodesulfurized HCN is further treated over an octane recovery catalyst to convert olefins into isoparaffins and aromatics with high RONs; finally, a clean gasoline blending component that meets both Euro IV and Euro V standards is obtained by mixing the resultant HCN and LCN. The GARDES process is featured by having ultradeep HDS, significant olefin reduction, and excelllent RON preservation abilities. Up to date, we have issued over 20 licenses to refineries and successfully erected 15 industrial units with a total annual processing capacity of more than 15 million tons.
University of Birmingham, UK
Time : 12:30-12:50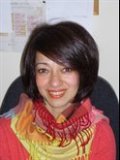 Biography:
Bushra Al Duri won a Research Grant Award of £750k from the EPSRC in Supercritical Coal Fired Power Plants, in collaboration with Electrical Engineering at Warwick University, Tsinghua University and NCEPU in China. Industrial partners are E-On UK Ltd., Emerson UK Ltd. and Scottish Powers. She is the lead Investigator in Chemical Engineering at Birmingham. She has recently returned from an EPSRC-supported UK-China Energy Conference in Beijing, where she represented the Project. Bushra completed 16 PhD [programmes and has over 90 publications in Wastewater Treatment, Reactions & Biocatalysis, and Supercritical Fluids. She also has on-going collaborations with international institutions, including University of Tokyo. Her future plans include expanding of the research in Energy and Environment; focusing on combining existing processes with supercritical water technology as the next generation of processes for waste minimisation and energy production, which complies with the increasing concerns over carbon emission and hence global warming. Bushra was appointed as MEGS Deputy Director at the beginning of April 2011.
Abstract:
This work presents supercritical Water Oxidation (SCWO) as the next generation of advanced processes for the treatment of hazardous compounds found in pharmaceutical, medical, laboratory and petrochemical effluents. SCWO is an advanced process based on the unique chemistry of water above its critical point (374.8°C and 25MPa). Unilike ambient water, SCW becomes miscible with all organics including stable hydrocarbons, polymers, biomass, as well as its miscibility with all gases. The reactions carried out in SCW are rapid (seconds to minutes), are highly efficient >99%, and produce no toxic emissions. This makes SCWO a strong contender to replace incineration for the destruction of non-biodegradable, chemically stable compounds found in effluents of the petrochemical industry. Furthermore, it shows great promise for the upgrading of heavy oils, production of hydrogen from biomass, to name a few applications. On a commercial scale SCWO passed through various challenges and is now on-route to the good. This work displays SCWO from fundamentals to commercialization, covering the existing concerns over the current prevailing treatment techniques and how SCWO offers advantages over such techniques. It reviews the chemistry of water and its relation to SCW behaviour, the kinetics of SCWO and SCWO reactor design. Further, it displays the main challenges, which face commercialization and the main existing SCWO commercial plants around the world.
Break:
Lunch Break 12:50-13:35 @ Foyer
University of Minnesota Twin Cities, USA
Time : 13:35-13:55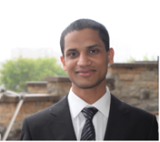 Biography:
Ashish Karn is a PhD Candidate at the St. Anthony Falls Laboratory and Department of Mechanical Engineering, University of Minnesota Twin Cities (UMTC). He has done his bachelors and masters from Indian Institute of Technology Delhi and UMTC, respectively, both in Mechanical Engineering. He works in the area of multiphase flows, cavitation and supercavitation.
Abstract:
Bubbly flows occur frequently in natural systems and are also used for different applications in petroleum, energy-producing and chemical industries. The measurements of bubble size distribution are thus crucial in many applications in chemical engineering, viz. Hydrogenation of unsaturated oil, coal liquefaction, fermentation, waste water treatment, floatation cells, aeration studies, spargers etc. The conventional methods using image analysis to measure bubble size are limited in their robustness and applicability in dense or highly turbulent bubbly flows. These flow situations usually impose many challenges for image processing such as a wide range of bubble size distribution, spatial and temporal inhomogeneity of image background including in-focus and out-of-focus bubbles and excessive concentration of bubble clusters. This presentation introduces a multi-level image analysis approach to detect a wide size range of bubbles and resolve bubble clusters from images obtained in a turbulent bubbly wake of a ventilated hydrofoil. The proposed approach was implemented to derive bubble size and air ventilation rate from the digital images and the experimental measurements, respectively. The results show a great promise in its applicability for online monitoring of bubbly flows in a number of industrial applications.
Institute of Combustion Problems, Kazakhstan
Time : 13:55-14:15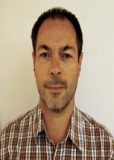 Biography:
Alexander B. Ustimenko was born on August 24, 1962, in Alma-Ata, Kazakhstan. He graduated from Kazakh State University, Physical department in 1984. He has Candidate Degree on physical and mathematical sciences (equivalent to PhD), topic of the Thesis is "High-temperature heating and gasification of coal particles", Moscow, 1991, Doctor Degree on technical sciences, topic of the Thesis is "Plasma-fuel systems for fuel utilization efficiency increase" Moscow, 2012. From 1984 to 2001 he was a researcher of the Kazakh Scientific-Research Institute of Energetics. From 2001 to 2007 he was a leading staff scientist of Combustion Problems Institute at al-Farabi Kazakh National University. Since 1991 he is with Research Department of Plasmotechnics (Kazakhstan) as CEO and since 2002 he is a leading staff scientist and head of thermal physics department of Research Institute of Experimental and Theoretical Physics of Al-Farabi Kazakh National University.
Abstract:
Currently and in the foreseeable future (up to 2100), the global economy is oriented to use organic fuels, mostly, solid fuels, the share of which constitutes 40% in the generation of electric power. Therefore, the development of technologies for their effective and environmentally friendly application represents a priority problem nowadays. This work presents the results of thermodynamic and experimental investigations of plasma technology for processing of low-grade coals. The use of this technology for producing target products (synthesis gas, hydrogen, technical carbon, and valuable components of mineral mass of coals) meets the modern environmental and economic requirements applied to basic industrial sectors. The plasma technology of coal processing for the production of synthesis gas from the coal organic mass (COM) and valuable components from coal mineral mass (CMM) is highly promising. Its essence is heating the coal dust by reducing electric arc plasma to the complete gasification temperature, when the COM converts into synthesis gas, free from particles of ash, nitrogen oxides and sulfur. At the same time, oxides of the CMM are reduced by the carbon residue, producing valuable components, such as technical silicon, ferrosilicon, aluminum and carbon silicon, as well as microelements of rare metals, such as uranium, molybdenum, vanadium, titanium. Thermodynamic analysis of the process was made using a versatile computation program TERRA. Calculations were carried out in the temperature range 300 - 4000 K and a pressure of 0.1 MPa. Bituminous coal with the ash content of 40% and the heating value 16,632 kJ/kg was taken for the investigation. The gaseous phase of coal processing products includes, basically, a synthesis gas with a concentration of up to 99 vol.% at 1500 K. CMM components completely converts from the condensed phase into the gaseous phase at a temperature above 2600 K. At temperatures above 3000 K, the gaseous phase includes, basically, Si, Al, Ca, Fe, Na, and compounds of SiO, SiH, AlH, and SiS. The latter compounds dissociate into relevant elements with increasing temperature. Complex coal conversion for the production of synthesis gas from COM and valuable components from CMM was investigated using a versatile experimental plant the main element of which was plug and flow plasma reactor. The material and thermal balances helped to find the integral indicators for the process. Plasma-steam gasification of the low-grade coal with CMM processing gave the synthesis gas yield 95.2%, the carbon gasification 92.3%, and coal desulfurization 95.2%. The reduced material of the CMM was found in the slag in the form of ferrosilicon as well as silicon and iron carbides. The maximum reduction of the CMM oxides was observed in the slag from the walls of the plasma reactor in the areas with maximum temperatures, reaching 47%. The thusly produced synthesis gas can be used for synthesis of methanol, or as a high-calorific reducing gas instead of blast-furnace coke as well as power gas for thermal power plants. Reduced material of CMM can be used in metallurgy.
Oil India Limited, India
Time : 14:15-14:35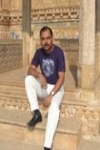 Biography:
Manoj Kumar Sarmah received his PhD degree in Petroleum Geochemistry in 2009 from Dibrugarh University. Presently he is working as Senior Research Scientist in R&D Department of Oil India Limited, Duliajan, Assam, India. He has published more than 10 papers in reputed journals. His research interests include oil-oil, oil-source and source-source correlation studies using petroleum biomerkers and application of petroleum Geochemistry in oil exploration.
Abstract:
In the last few years asphaltenes have become of immense interest for exploration techniques, since it was reported that they possess structural features of the related source rock kerogens. This is because the use of asphaltenes from crude oils may help to overcome the lack of source rock samples in basin analysis when reliable predictions for the generation of hydrocarbons are required. Asphaltenes separated from two different crude oils from upper Assam basin, India having different geological origins, namely DK (Eocene) and JN (Oligocene-Miocene) were pyrolysed at 6000C in a PY-2020iD double shot pyrolyzer and the products were analyzed by gas chromatography-mass spectrometry (GC/MS). Both the asphaltenes produces aliphatic as well as aromatic compound classes. Aromatic compounds like Methylnaphthalenes, Methylphenanthrenes and Methyldibenzothiophenes generated as a result of pyrolysis of the asphaltenes were used to assess thermal maturity of the oils. The ratios of β-substituted to α-substituted isomers of Methylnaphthalenes, Methylphenanthrenes and Methyldibenzothiophenes revealed higher maturity of the JN oil than that of the DK oil. For both the asphaltenes the abundance of 1-methylphenanthrene dominates over that of 9-methylphenanthrene showing the terrestrial nature of the organic matter. The biomarkers present in saturated and aromatic fractions of oils plays an important role in determination of maturity and source of oils. However, it is very difficult to determine maturity of severely biodegraded oils due to bacterial removal of some of the biomarkers in these types of oils. Therefore, asphaltenes should be a better choice for maturity calculation in severely biodegraded oils.
Federal University of Rio Grande do Norte, Brazil
Time : 14:35-14:55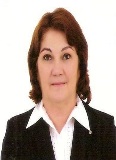 Biography:
http://petrochemistry.omicsgroup.com/Tereza Neuma Castro Dantas holds a Bachelor\\\'s degree in Chemistry from the Federal University of Ceará (1975), Master\\\'s Degree in Organic Chemistry for the same UFC (1979), Doctorate Third Cycle (1981) and PhD in Chemistry (1983), both by the Institut National Polytechnique de Toulouse, France. Member of European Academy of Sciences Arts and Literature. She is currently a teacher volunteer of the Universidade Federal do Rio Grande do Norte, working in teaching and research. Fellow in Research Productivity 1 B of CNPq. She is a professor of UNIRN and Executive Coordinator of the Primary Processing of Waste water - NUPPRAR/ UFRN/PETROBRAS. Holds the position of President of the Regional Council of Chemistry-XV Region. She is a member of the editorial board of the Brazilian Journal of Petroleum and Gas-BJPG. Has experience in the areas of Chemical Technology and Chemistry of Natural Products, working in the areas of Oil, Gas and Environment, involving applications with surfactant and microemulsions and nanoemulsions systems.
Abstract:
Despite the high levels of technological development reached by the oil industry, oil recovery efficiencies in primary and conventional steps present a challenge. During the recovery process, a great amount of oil remains trapped in the reservoir rock. With the aim of solving this problem, scientists have developed advanced oil recovery methods using chemical, thermal, or miscible processes to move the oil retained after the conventional step. This study investigates the application of surfactants, microemulsionsand nanoemulsions in the recovery process of mature oil fields. These systems have the power to reduce interfacial tension, display a high capacity of solubilization, and change the wettability of the rock. Such features favor the interaction between injected fluid and oil, providing a greater volume of displaced oil. An experimental study was developed to simulate oil recovery steps to improve efficiency results. The study compared recovery efficiencies using the injection of ionic and non-ionic surfactants solutions, microemulsions, and nanoemulsions systems. The experiments used a smaller amount of fluid and presented reduced costs, when compared to other methods. The results obtained for the tests varied from 35% to 85% for the advanced-step oil recovery, reaching 96% of total oil in place recovered.
National Mineral Resources University, Russia
Time : 14:55-15:15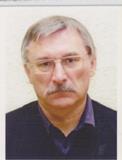 Biography:
Shipulin Alexander Vladimirovich graduated from the Leningrad Mining Institute in 1976. He worked as the Head of the Laboratory and the Teacher in Mining Institute for 30 years. He is a Candidate of Technical Sciences and received degree in 1994. He has also been a Full Member of the International Power Academy since 2000. He directed a company dealing with repair of oil wells for 12 years. He published 130 scientific works, 3 books and holds 92 patents for inventions. Now, he is an individual Businessman-Researcher. He performs some works together with National Mineral Resources University.
Abstract:
The most effective ways of processing of a well – hydraulic fracturing, torpedoing, chemical processing is most expensive, ecologically dangerous technologies. In most cases creation of long cracks of hydraulic fracturing is unprofitable – gives low effect and leads to flood. I suggest applying the pulsing hydraulic fracturing pressure to creation of a network of short cracks. The reasons for applying the pulsing hydraulic fracturing pressure are as follows: • It is economic, the constant high pressure isn't required, powerful pump units aren't used, the technology of multistage hydraulic fracturing isn't applied, a large number of people and equipment isn't required. • Cracks extend in all directions, inflow of oil is carried out from all directions. • On it is required to fix cracks proppant. After repeated processing yes the end aren't closed by crack pressure. • The chemical reactants which are negatively influencing ecology aren't applied. • Application for production of slate oil and gas is especially effective. Example: The technology of pulse and wave processing for delivery wells which I developed is repeatedly tested on crafts of the Volga region, Kazakhstan and China. For work hoisting works aren't used, 2 cars are used, work is carried out by 2 persons. The technology is successfully applied. Together with National Mineral resources university work on creation of hydraulic fracturing in coal layers for preliminary removal of methane is carried out. The pulse and wave technology of creation of cracks for the extracting oil and gas wells passes tests, in the industry isn't applied yet.
China University of Petroleum, China
Time : 15:15-15:35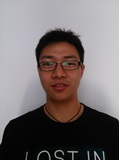 Biography:
YuQi Yang is from China University of Petroleum, China
Abstract:
A new compound viscosity reducer SDG-2 is discussed in this paper. Emulsification effect, droplet size distributions, interfacial tension, emulsion morphology and field test were investigated to better show the advantages of compound viscosity reducer compared to oil-soluble and water-soluble viscosity reducer by FM200 high speed homogenizer, interfacial tensiometer, interfacial rheometer and optical microscopy and so on. The results show that the SDG-2 can emulsify ultra-heavy oil (1.81×105mPa•s) which cannot be emulsified by commercial water-soluble viscosity reducers, the average droplet size of the stable emulsion was 2.415um and demulsification was not influenced. Much lower oil-water interfacial tension with SDG-2 than that with oil-soluble viscosity reducer at the same concentration. The rate of viscosity reduction can reached 99% at 50℃ and 95% at 90℃ with SDG-2 compared to 95.6% at 50℃ and 90.3% at 90℃ with oil-soluble viscosity reducer indicated that the SDG-2 is more effective than commercial oil-soluble viscosity reducer. In addition, it also has characteristic of broad applicability which is suitable for ultra-heavy oil viscosity ranged from 2.0×104mPa•s to 1.0×105mPa•s. Field tests of the newly developed compound viscosity reducer was carried out in Tahe Oilfiled in China, and the results showed that 66.6% less light oil was needed to dilute the heavy oil to achieve the needed viscosity and enhance the ultra-heavy oil recovery rate by 22.5%. We have interest to see its remarkable economic and social benefits.
Break:
Networking & Refreshments Break 15:35-15:50 @ Foyer
National Research Center, Egypt
Time : 15:50-16:10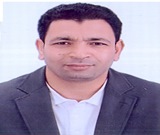 Biography:
Ayman Taha Abd El-aziem El-gendi is from National Research Center, Egypt
Abstract:
The performance of ternary system with one low molecular weight component; formic acid (FA) as solvent, and two high molecular weight polymers; Polyamide-6 (PA-6) and Chitosan (CS) was thematically investigated. An extended modified Flory-Huggins model was used. The predicted results indicated that the miscibility of PA-6 and CS blend solution was achieved over all used compositions at room temperature. The volume fraction of PA-6 was varied between 0.43-0.022, the Gibbs free energy (∆Gm) was -3.14 and -4.06 kJ/mole respectively. The predicted results from the critical temperature model for superiority properties of polymer blend solution have shown that the upper critical saturation temperature (UCST) is 323K at a PA-6 volume faction of 0.4 and the lower critical saturation temperature (LCST) is 344K at a Chitosan volume fraction of 0.093. The diffusion model was used to investigate the immersion/precipitation process. The diffusion model has shown that the solvent volume fractions increased with time in the coagulation bath, while the polymer solution volume fraction decreased owing to solvent removal from polymer solution and membrane formation. The ratio of the volume fraction of the polymer to the solvent volume fraction was increasing gradually due to the release of the solvent from the membrane composite to the coagulation bath.
Samaneh Kansar Zamin Company, Iran
Time : 16:10-16:30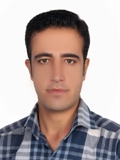 Biography:
Asaad Pireh is from Samaneh Kansar Zamin Company, Iran
Abstract:
Shale-gas production depends on natural and hydraulic fractures to flow it to well.Well completion practices employ hydraulic fracturing technology to access the natural fracture system and to create new fractures.Older fractures direction and hydraulic fractures direction in response to maximum stress direction is the important factor in value of production. For further crossing of hydraulic fractures, drilling perpendicular to maximum horizontal stress is the finest direction of drilling in unconventional resources and said that's mechanical properties is determinant factor in productivity. I should say that theory is correct about creating hydraulic fractures in isotropic rocks but almost all of the rocks of the resources of the world have heterogeneous properties. Such a situation will rarely be encountered in real rocks that are usually full of heterogeneities (different layers) and weak planes (bedding contacts, cleavages or existing fractures). Based on hydraulic fracturing and determinant factor of productivity, drilling perpendicular to minimum horizontal stress will be the worst direction of drilling, but in drilling perpendicular to maximum horizontal stress the stability of borehole is the lowest. Based on of pronounced theories and practical works, some of the weak planes have a potential of reactivation before the others and before creating hydraulic fractures with minimum of stress implies from hydraulic fracturing which improve the productivity.
California State University, USA
Time : 16:30-16:50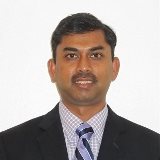 Biography:
Dayanand Saini completed his Phd and working as an Assistant Professor of Petroleum Engineering California State University, Bakersfield, USA
Abstract:
The selection of candidate reservoirs for future CO2 enhanced oil recovery (EOR) and storage projects greatly relies on methodical screening and detailed site specific evaluations. Once suitable reservoirs are identified in an initial screening for further evaluation, CO2-Prophet screening model can be used for a better understanding of proposed EOR project performance and site specific incidental CO2 storage potential prior to launching detailed and time consuming reservoir simulation studies. Often, calibration of CO2-prophet model is either overlooked or performed for achieving a material balance for oil and water phases. A reservoir specific calibration of CO2-Prophet model for obtaining material balance for oil and water phases is aimed to increase confidence in future performance prediction results. The present paper describes the calibration procedure of the CO2-Prophet model in detail and uses the appropriately calibrated model for predicting CO2-EOR performance and incidental CO2 storage potential in the selected reservoirs. The present study uses CO2-Prophet model for expanding the initial screening process further i.e., site specific evaluation of CO2-EOR and storage potential using an approach that lies between initial screening estimates and detailed reservoir simulation based studies. Beyond EOR based volumetric predictions or other simple estimations made in initial screening of candidate reservoirs, appropriately calibrated CO2-Prophet model can provide more robust and reservoir specific estimate of CO2-EOR and incidental CO2 storage potential for candidate reservoirs. Such results can be used for making initial business decisions like selection of prospective pilot sites or field acquisition while avoiding the need of detailed reservoir simulation studies.