Day 2 :
Keynote Forum
Consulting Environmental Catalysis, Germany
Time : 10:00-10:25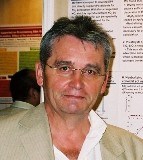 Biography:
Hums studied in Berlin, Germany both chemical engineering and chemistry. He has completed his PhD at the University in Bayreuth, Germany. He was consulting technical innovations, support to R&D, patent/ license strategy and pioneering the development of the so-called plate-type catalyst for NOx abatement at the Siemens company. He was lecturing at the University Halle-Wittenberg/Germany. Thereafter he started consulting with companies and universities and serving as an editorial board member of Applied Catalysis B Environmental. He has been instrumental in assisting to achieve industrial collaboration in the emerging science area in South Africa on the fly ash side for UWC/ESKOM. He has published numerous patents, papers and articles.
Abstract:
Theory of crystal growth in the hydrothermal synthesis of zeolites is provided by a great number of mechanistic aspects and modelling studies. In this context in-situ ultrasonic measurements as a real-time, in-situ diagnostic tool is able to monitor changes in the synthesis including incubation and crystallization period in both the liquid and solid phase. It could be shown that diagnostic ultrasound can be used as a tool to calculate kinetic data but also to settle ex-situ techniques, such as XRD, ICP and SEM at predicted times to complement the results of the kinetic study, in our case synthesizing zeolites from fly ash. Class F coal fly ash for our studies was supplied by ESKOM as basis to scale up laboratory results. Although the used ultrasound technology is not a structure-sensitive method of analysis, important information can be obtained from the results concerning the start, course and end of crystallization, which was proven not only at laboratory scale. Reaction rate, reaction order, and activation energy for the crystallization from clear solution were calculated on the basis of ultrasound signal data recorded at different crystallization temperatures. On the basis of measured data it can be detected if there are germs acting in the system to favour competing crystal growth. It should be mentioned that the access to the period of first crystal growth is far more accurate than other techniques demonstrating experimental handicaps.
Keynote Forum
Institute of Combustion Problems, Kazakhstan
Time : 10:25-10:50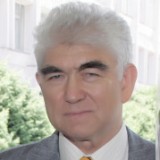 Biography:
Zulkhair Mansurov is a General Director of the Institute of Combustion Problems of the ministry of Education and Science of the Republic of Kazakhstan, prominent scientist of Kazakhstan; Doctor of Chemistry; Professor; IHEAS Academician; Laureate of the State Prize of the Republic of Kazakhstan and of the Prize named after K. Satpayev.rnIn 1974-1987, Professor Zulkhair Mansurov worked as a junior and senior researcher, and Head of the Laboratory of Physicochemical Methods of Research at S.M.Kirov Kazakh State University. In 1981, he was the first among scientists in Kazakhstan to become a research fellow at the UCL (UK). In 1990, he defended his doctoral thesis at the Institute of Structural Macrokinetics, USSR AS. From 1992 to 2010, he served as Vice President for Research and First Vice-rector of the al-Farabi KazNU.rnProfessor Zulkhair Mansurov is a Chairman of «Combustion and Plasma Chemistry» and «Physics and Chemistry of Carbon Materials» International Symposiums, Chief Editor of «Eurasian Chemico-Technological Journal» and «Combustion and Plasma Chemistry» Journals.rnIn 2004, for services to Kazakhstan Professor Zulkhair Mansurov was awarded «Kurmet» Order.rnUnder Z. Mansurov's peer supervision, eight Doctors, 38 Masters and eight PhD theses were defended. He is the author of over 670 scientific papers, 6 monographs, 5 textbooks and 21 copyright certificates of the USSR and Kazakhstani patents.rn
Abstract:
One of the most important achievements of recent years is the creation the technology for extraction of "heavy" oil from oil sands (OS) that is intensively developing on Canada. rnHuge deposits of OSof Republic of Kazakhstan which are characterized by content of organic part that ranges from 9 to 95% according to type and depth of each deposit are a prime candidate as an alternative source of hydrocarbons.rnIt is notable that we can obtain organic products with various physical and chemical properties depending on the method of processing of OS.rnIn connection with the above, in the Laboratory of Oxidation Processes of Hydrocarbon raw of Institute of Combustion Problems (ICP) the development of following main directions of processing of OS in order to produce commercial oil products is carried:rn• Extraction of organic part of OS of Kazakhstan deposits using different organic solvents with subsequent oxidizing it to bitumen, that is used for road construction;rn• Thermal processing of OS of Kazakhstan deposits with obtaining of synthetic oils as well as hydrophobic mineral part;rn• Ultrasonic method for separation of organic and mineral parts of OS using solutions of alkaline metals, serving as surfactants;rnAlong with development of methods of OS processing a great attention is paid to improve the physic & chemical characteristics of road bitumen by creation of its composite with rubber crumb, as well as a problem of recycling of rubber pollutants and wastes is solved.rnAn important aspect of ICP research is ecology of oil and gas industry. It is carried research in area of bio-remediation of oil-contaminated soils using bacteria.rn
Break:
Networking & Refreshments Break 10:50-11:05 @ Foyer
Track 3: Petroleum Geology
Track 4: Renewable Energy & Feedstock
Track 5: Environmental & Pollution Issues
Track 6: Filtration & Separation
Chair
Peter Wasserscheid
Friedrich-Alexander-Universität Erlangen-Nürnber, Germany
Co-Chair
Rakhi Mehta
Sarvajanik College of Engineering and Technology, India
Session Introduction
Gubkin Russian State Oil and Gas University, Russia
Time : 11:05-11:25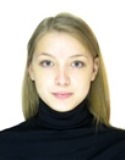 Biography:
O V Zaitceva has graduated from Gubkin Russian State University of Oil and Gas with Master's degree in Chemical Engineering in 2014. Currently, she is a Researcher at TIPS RAS. Her basic scientific interests include development of catalytic processes, hydro-processing of heavy oil and oil residues, modern techniques of the analysis of composition and structure of oil components (spectroscopy, mass spectrometry, chromatography), methods of study physical-chemical properties, colloid-dispersed properties of oil and petroleum products, macromolecular compounds of oil – asphaltenes and resins.
Abstract:
One of the major problems in the deep processing of heavy petroleum feedstock is the high impurity content such as sulfur, nitrogen, vanadium and nickel, concentrated in asphaltene fractions. The solution of this problem most effectively implemented in the hydro-conversion process in the presence of a nano-sized catalyst particles that are synthesized in situ in the reaction environment. The influence of hydro-conversion conditions on the character of changes of molecular and colloidal structures asphaltenes and distribution of metals in hydro-conversion products has been studied. In a previous work, it was noted that the molecular structure of asphaltenes depending on conditions of the process varies in a discrete manner, passing through a step of Transitional State (TS), in which system is the most susceptible to the action of external factor. Investigations of changes in surface morphology asphaltenes during hydro-conversion confirm the main features of the structural transformations of asphaltene molecules depending on the temperature and the number stages of conversions of asphaltenes in the reaction zone. It is shown that the qualitative rearrangement of the molecular structure of asphaltenes by passing through the TS, where the system is most active, leads to qualitative changes in the surface morphology of the asphaltenes and to a change of colloid-chemical structure of the system. Thus, hydro-conversion parameter intervals, corresponding to the TS, are the most favorable in terms of regulation of structural transformations of macromolecular components and increasing level of conversion with low coke formation.
Kuwait University, Kuwait
Time : 11:25-11:45
Biography:
Ali Garrouch is from Kuwait University, Kuwait
Abstract:
An expert system for automating sandstone acidizing has been developed in this study. The rule-based system is damage type specific, and includes guidelines that account for the mineralogical makeup of the rock as well as the acid-crude interaction. The guidelines, presented in a form of decision trees, include considerations for the presence of acid-sensitive minerals such as zeolites, chlorite, kaolonite, and feldspars, and their distribution in the rock matrix and in the pore space. In addition to the mud acids, and clay acids traditionally used for stimulating sandstones, the expert system recommendations are supported with novel phosphonic acids and acid-chelant blends that are tolerant to temperature, calcite and zeolite presence, presence of chlorite and feldspars. Two delivery methods are used for running the acidizing expert system. The first one is Java Applet Delivery for which a Java application is encapsulated in the HTML code. This method is appropriate for standalone applications. The second delivery method is through Servlet Runtime, which enables running the system as a web application, remotely accessed via the internet. The acidizing expert system has been validated against a large number of field cases spanning the Middle East, and the Niger Delta region in Africa. In each of these cases, the expert system yields an optimal acid job design, along with recommended acid volumes, pre- and post-flushes that are in perfect agreement with successful field results. This expert system will aid engineers avoid pitfalls of the perplexing sandstone acidizing.
Aston University, UK
Time : 11:45-12:05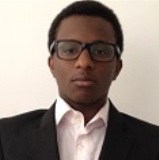 Biography:
Muktar Bashir is a Ph.D. candidate from Aston University in the European Bioenergy Research Institute Birmingham, United kingdom . He holds a M.Eng degree in chemical engineering from University College London. His research interests are computational fluid dynamics modelling of solar and bioenergy processes. He is currently working on char gasification in a circulating fluidised bed.
Abstract:
Biomass is a renewable source of energy with huge potential to replace or supplement conventional fosil fuels. Biomass gasification is a thermal conversion process to produce fuel or chemicals in the presence of a gasifying medium, mainly air, steam or air/steam mixture. The main challengies in this process is the presence of tar (heavy hydrocarbons) in the product gas, especially at low temperatures. The tar can be thermally cracked at high temperature (>1000 ºC) or catalytically reformed at lower temperature to produce a high quality fuel gas. Biochar, which is a pyroduct from biomass pyrolyis, has been reported to contribute to catalytic cracking of the tar in the presence of steam and carbon dioxide. In this study, steam gasification of biochar has been theoretically incvestigated to predict the product gas quality and to better undestand the extent of tar cracking in the presnece of biochar. The gasification was simulated in a circulating fluidised beds using a three-dimensional computational fluid dynamics (CFD) model based on two-fluid flow (Eulerian-Eulerian) approach and solved using the commeroial software FLUENT. The devolatilisation and heterogeneous gasification reactions have been implemented in FLUENT using in-house developed user-defined function (UDF). To allow for compartive analysis, the simulation was carried out with and without the inclusion of the tar reforming reactions. It has been found that the tar can be significantly reduced when taking into consideration the biochar catalytic effect, even at a reactor temperatuure well below the recommnded range for standard biomass gasification.
Greenfield Advisors LLC, USA
Time : 12:05-12:25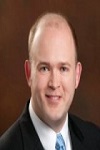 Biography:
Clifford Lipscomb is the Director of Economic Research at Greenfield Advisors,a Chartered Valuation Surveyor, and has more than 18 years of experience in economic analysis, statistical analysis, consulting, and teaching.He holds baccalaureate degrees in Economics and Sociology from Berry College as well as a PhD in Public Policy from the Georgia Institute of Technology. He serves as an Associate Editor of the Journal of Real Estate Literature. Dr. Lipscomb won the 2014International Association of Assessing Officers' Bernard L. Barnard Outstanding Technical Essay Award. He is currently a Visiting Scholar at the Federal Reserve Bank of Atlanta.
Abstract:
How unconventional shale activities affecta community can be viewed in terms of perceptions – perceptions of property owners, perceptions of local government officials, perceptions of state officials, and perceptions of firms performing unconventional shale activities. Companies involved in fracking, for example,need to understand how it is perceived by various constituencies (potentially affected property owners, thegreater public, local and state governments) and how those perceptions shape policy and economics. Proactive fracking companiescan identify those perceptions from various stakeholders and work to alleviate concerns of residents near the proposed fracking site and respond to any objections from local or state governments. Also, socio-demographic changes often accompany unconventional shale activities; these may include housing shortages, job re-training, and changes from more rural to more industrial land uses. Firms involved in unconventional shale activities should proactively raise awareness of the operations and dispelling any rumors and myths. Finally, if issues do arise, companies should already have a plan to deal with them that includes communication with the affected community. Open communication lines with residents and government entities are the key in maintaining a positive perception of both the firms involved and the industry as a whole.
REF/NIOEC, Iran
Time : 12:25-12:45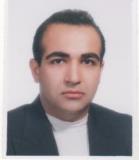 Biography:
Ali Shaeri is from REF/NIOEC, Iran
Abstract:
The unit of RCD (Reduced CRUDE DESULFURIZATION) was applied for decreasing of Sulfur, CCR (coradson carbon residue), metals of heavy feeds AR (Atmospheric Residue) and VR (Vacuum Residue), and prepared the feed of RFCC unit. The unit includes the following parts: Feed Pretreating (Filter) Section Reactor Section Fractionator Section Make-up Hydrogen Compression Section
Break:
Lunch Break 12:45-13:30 @ Foyer
Sarvajanik College of Engineering and Technology, India
Time : 13:30-13:50
Biography:
Rakhi Mehta has completed her PhD at the age of 33 years from Chemical Engineering Department, Sardar Vallabhbhai National Institute of Technology, Surat. She is Head of Chemical Engineering Department at Sarvajanik College of Engineering & Tech., Surat and in the field of Research since last 6 years. She has published 7 papers in reputed International journals such as Fuel, International Journal of Hydrogen Energy, Industrial & Engineering Chemistry Research, Applied Nanoscience, Petroleum Science & Technology to name a few. She has been serving as a Technical advisor on the board of many Chemical Industries.
Abstract:
Nanofuels are suspensions of pure energetic nanomaterials in a liquid fuel that act as a potential energy carrier and release a large amount of heat when being oxidized. Energetic metallic additives offer high enthalpy of combustion, facilitating transportation of more payloads per unit fuel volume. Such mixtures have been reported to show advantages, such as increased energy density, high burn rates and enhanced energy release than the base fuel. But the physical stability of fuels containing nano size energetic additives is a major concern, hence special preparation techniques are required to produce nanofuels with high suspension stability and uniform nanoparticle distribution in continuous liquid phase. Current work discusses the formulation of nanofuels by stabilizing nano metallic particles in petrodiesel. Nanoparticles were stabilized by ultrasonication and addition of surfactant Span 80 (0.1wt %). Diesel fuel containing nano-energetic additives (n-Fe, n-Al and n-B) showed stability for 8, 18 and 24 hours respectively. Suspension stabilities of nanofuels were verified by spectrophotometer plots and backscattering profiles. Measured calorific values showed an increment of 12%, 7% and 2% respectively on combusting diesel doped with 1% of n-Al, n-Fe and n-B. Compression Ignition engine performance showed reduced specific fuel consumption, peak cylinder pressures and CO emissions however brake thermal efficiency and NOx increased. Size analysis of soot produced was carried out using Dynamic Light Scattering (DLS) which supported the visual inspection by SEM microphotographs.
OsmaniyeKorkut Ata University, Turkey
Time : 13:50-14:10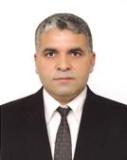 Biography:
Feridun Demir obtained his Ph.D. degree from the Department of Chemical Engineering at the University of Florida, and is currently a Professor of Chemical Engineering at Osmaniye Korkut Ata University in Osmaniye, Turkey.
Abstract:
Chlorine disinfection of wastewater was investigated to estimate the reaction rate constant of the disinfection process at a wastewater treatment plant. The kinetic studies of free chlorine with ammonia show the experimental conditions for the determination of the reaction rate constant. Chlorine reactions with wastewater occurred in the contact basin, and they could be characterized by partial differential equations. In addition to the difficulties of the solution of these partial differential equations, the determination of the reaction rate constant of chlorine disinfection is also difficult because of complex reactions with ammonia and the dynamic behavior of wastewater. These vary, depending on the influent ammonia concentration, chlorine dosage, and wastewater content and flow rate. A method of characteristics and an odometric transformation technique were applied to these equations to more easily obtain a solution. The method of characteristics is a mathematical-solution technique that transforms a partial differential equation into an ordinary differential equation. Because the disinfection reaction also has a large and variable time delay, the odometric transformation technique was introduced to eliminate this obstacle. The application of these mathematical solution and transformation techniques converted the dynamics of the system into a constant time-delay model and a set of ordinary differential equations that were feasible for the numerical integration.To validate the model and determine the reaction rate constant by simulation, the resulting equations were coded in Matlab and solved numerically. The validation was performed by the comparison of the simulated response of the developed model with the experimental data using Matlab software packages. The validation criterion was the obtainment of the highest fit (%) for the simulated result. The simulation results revealed that the fit (%) was the highest when the reaction rate constant was 0.0074 h-1.
Fraunhofer Institute for Chemical Technology ICT, Germany
Time : 14:10-14:30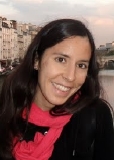 Biography:
María Sol Rau studied Chemistry at the Universidad Nacional del Litoral (Argentina) where she received her PhD in 2011. From 2011 to 2012 she worked as a Post-Doc at the Institute of Surface Chemistry and Catalysis from Ulm University (Germany). She is in charge of the electrocatalysis research activities of the Fuel Cell Group at Fraunhofer ICT. She has published more than 10 papers in reputed journals and has attended to several international conferences.
Abstract:
In a hydrogen challenged economy the implementation of a High Temperature Polymer Electrolyte Fuel Cell (HT-PEMFC) directly connected to a reformer is emerging as a promising technology. Several complicated issues of the LT-PEMFC can be avoided by increasing the working temperature up to 200°C. Nevertheless, hydrogen sulfide present in the reformated fuel causes irreversible deactivation of Pt electrocatalyst. For this reason, at Fraunhofer ICT one of our electrochemical research activities is to develop innovative materials that combine high reactivity to the hydrogen oxidation reaction with elevated tolerance to H2S. In this regard, last year a highly active Pt-based bimetallic electrocatalyst which combines both characteristics was found. An additional advantage of this bimetallic material is that the amount of Pt used is significantly reduced in comparison to commercial catalyst. The higher tolerance to H2S was determined to be related with tits enhanced capability to convert H2S in to SO2, detected in the outlet gas by mass spectrometry. This is an interesting aspect to be considered where new desulfurization techniques are being developed. As an extension of the Fuel Cell application, it was noticed that this type of bimetallic material can be used as a solid electrode to catalyze the oxidation of gaseous H2S at 145°C The aim of the current presentation is to introduce the employment of a HT-PEMFC electrocatalyst for electrochemical desulfurization in the petrochemical industry.
Friedrich-Alexander-Universität Erlangen-Nürnber, Germany
Time : 14:30-14:50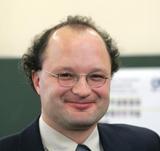 Biography:
Peter Wasserscheid is from Friedrich-Alexander-Universität Erlangen-Nürnber, Germany
Abstract:
Hydrogen is often considered a very capable future energy vector. It can be produced from renewable wind or solar power via water electrolysis and has a wide range of potential applications in all important fields of energy supply. The gravimetric storage density of hydrogen is excellent. One kilogram H2 carries 33,3 kWh (LHV) of energy. However, being the chemical element with the lowest density, the volumetric storage density of hydrogen is only 3 Wh/liter at ambient pressure. In existing technical applications hydrogen is therefore either stored as gas under very high pressures (up to 700 bar, called "Compressed Gaseous Hydrogen" or CGH2) or in its liquid state at 253 °C (called "Liquid Hydrogen" or LH2). A very attractive way to store and release hydrogen is in form of "Liquid Organic Hydrogen Carriers" (LOHC) systems. Aromatic molecules, such as e.g. N-ethylcarbazole (NEC) [1] or dibenzyltoluenes [2] can be reversibly hydrogenated and dehydrogenated in order to store and transport hydrogen in form of diesel-like liquids. The presentation introduces shortly the LOHC concept for energy storage and future hydrogen logistics. Afterwards it concentrates on material and process aspects of LOHC hydrogenation and dehydrogenation catalysis covering the full range from studies on the molecular level (XPS-, IR-studies) to demonstrator units. Challenges and optimization potentials will be discussed; novel options (LOHC transfer hydrogenation, hydrogen purification through LOHC hydrogenation/dehydrogenation) will be presented.
Kuwait Oil Company, Kuwait
Time : 14:50-15:10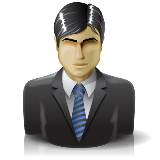 Biography:
Ridha Gharbi is from Kuwait Oil Company, Kuwait.
Abstract:
An integrated full-field reservoir simulation study has been performed to determine the reservoir management and production strategies in a mature sandstone reservoir. The reservoir is a candidate for an enhanced oil recovery process or otherwise subject to abandonment. Based on its charateristics, the reservoir was found to be most suited for a surfactant/polymer (SP) flood. The study started with a large data gathering and the building of a full-field three-dimensional geological model. Subsequently, a full field simulation model was built and used to history match the water flood. The history match of the water flood emphasizes the areas with remaining high oil saturations, establishes the initial condition of the reservoir for an SP flood, and generates a forecast of reserves for continued water flood operations. A sector model was constructed from the full field model and then used to study different design parameters to maximize the project profitability from the SP flood. An economic model, based on the estimated recovery, residual oil in-place, oil price, and operating costs, has been implemented in order to optimize the project profitability. The study resulted in the selection of surfactant and polymer concentrations and slug size that yielded the best economic returns when applied in this reservoir. The study shows that, in today's oil prices, urfactant/polymer flood when applied in this reservoir has increased the ultimate oil recovery and provide a significant financial returns.
Southwest Petroleum University, China
Time : 15:10-15:30
Biography:
Gu Tao is from Southwest Petroleum University, China
Abstract:
H2S is an acidic and toxic gas and the corrosion of H2S on oilwell cement is considered to be a great challenge for wellbore integrity and environmental safety in the exploitation of high-sulfur gas reservoir. In our work, an unidirectional sample was designed to simulate the actual downhole condition, and the corrosion performances of oilwell cement exposed to humid H2S gas and H2S-rich brine were investigated using designed unidirectional samples. Compressive strength, microhardness, porosity, gas permeability, SEM, EDS, and XRD analyses were conducted to compare the dissimilarity of H2S attack in two exposure scenarios. The experimental results show that the corrosion degree of cement exposed to humid H2S gas was lower due to a dense gypsum layer formed on the cement surface; this layer inhibited inward penetration of H2S by blocking diffusion. On the contrary, a porous and loose amorphous silica gel section formed on the headspace of brine-exposed cement for dissolution and migration effects of brine, which facilitated the penetration of H2S to the interior of cement. The degradation mechanism of cement and the effects of exposure scenario on cement properties are proposed.
Break:
Networking & Refreshments Break 15:30-15:45 @ Foyer