Day 1 :
Keynote Forum
University of Texas at El Paso, USA
Time : 10:05-10:30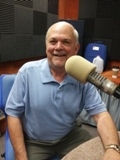 Biography:
Russell R. Chianelli is currently Director of the Materials Research and Technology Institute at the University of Texas at El Paso and Professor of Chemistry, Materials and Environmental Science and Engineering. After receiving his PhD, he joined the Corporate Research Laboratories of Exxon Research and Engineering Co in 1974. While at this laboratory he conducted research in both fundamental and applied areas of interest to the energy industry. He is recognized worldwide for his work in Transition Metal Sulfide environmental catalytic materials. This work resulted in over 130 publications and 60 issued United States patents. During this period he was active in the Materials Research Society (MRS), serving as vice president (1989), president (1990), past president (1991) and Counselor (1992-1994). In 1996 he joined the Chemistry Department at the University of Texas at El Paso as Chairman and Professor of Chemistry and Environmental Sciences. In 2001 he resigned as Chemistry Department Chairman to head the Materials Research and Technology Institute (MRTI) at UTEP. The MRTI is dedicated to research relevant to the US/Mexico border in Materials related to energy, environment and health.
Abstract:
The recent development of commercial software able to determine or predict catalytic activity, has led to commercialization and potential commercialization of the TMS catalytic materials as described in reference 1. Additionally, we have developed a fundamental understanding of the catalytic materials as described in reference 2. This report will describe how the following interdisciplinary scheme has been applied to the TMS catalytic materials.rnrnShell Oil after WWII commercialized unsupported TMS catalytic materials but these were soon replaced for commercial reasons with the currently popular Al203 supported catalysts. In the 1970's researchers concluded, incorrectly, that the Al203 was fundamentally involved in the "Promotion Effect". This effect today is understood in detail as the sharing of non-bonding d electrons in clusters that mimic noble metal for example Co9S8 + MoS2. This result we call "Goldilocks" which will be discussed during the report.rnNew TMS catalysts are developed through theory, synthesis, characterization and then the use of model reactions. In our case we have used the HDS of dibenzothiophene as our model reaction and over the years it predicts accurately behavior in real petroleum feeds and rapidly screens catalysts for real feed tests. Behavior in real feeds is required to move closer to commercialization. In the case of the TMS we have three different exciting real feed results and our catalyst are being commercialized. Another commercial task is to scale-up from laboratory quantities (grams) to sale quantities (pounds – tons). New issues are often involved and commercialization requires teamwork.rnrnrn
Keynote Forum
Greenfield Advisors LLC, USA
Time : 10:30-10:55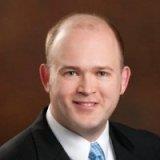 Biography:
Clifford Lipscomb is the Director of Economic Research at Greenfield Advisors, a Chartered Valuation Surveyor, and has more than 18 years of experience in economic analysis, statistical analysis, consulting, and teaching. He holds baccalaureate degrees in Economics and Sociology from Berry College as well as a PhD in Public Policy from the Georgia Institute of Technology. He serves as an Associate Editor of the Journal of Real Estate Literature. Dr. Lipscomb won the 2014 International Association of Assessing Officers' Bernard L. Barnard Outstanding Technical Essay Award. He is currently a Visiting Scholar at the Federal Reserve Bank of Atlanta.
Abstract:
When real estate researchers discuss brownfields, often former industrial sites (e.g. steel mills), automobile shops, salvage yards, dry cleaners, or illegal drug laboratories come to mind. Considering that the U.S. has approximately 1.1 million oil and gas wells and considering the current state of the "fracking boom", the following question comes to mind: do abandoned fracking sites qualify as brownfields under the current definition? The traditional definition of a brownfield is real property that has potential or actual contamination issues that may cause reuse or redevelopment issues. After discussing this issue, the paper examines the trends in EPA and state brownfield funding for the redevelopment and reuse of abandoned fracking sites. With so many fracking wells being drilled, the potential demand for state and federal brownfield monies (i.e. grants) is expected to surpass potential funding supply in the coming decades.
Break:
Networking & Refreshments Break 10:55-11:10 @ Foyer