Day 2 :
Keynote Forum
Consulting Environmental Catalysis, Germany
Time : 10:00-10:25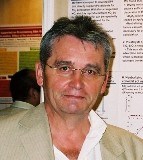 Biography:
Hums studied in Berlin, Germany both chemical engineering and chemistry. He has completed his PhD at the University in Bayreuth, Germany. He was consulting technical innovations, support to R&D, patent/ license strategy and pioneering the development of the so-called plate-type catalyst for NOx abatement at the Siemens company. He was lecturing at the University Halle-Wittenberg/Germany. Thereafter he started consulting with companies and universities and serving as an editorial board member of Applied Catalysis B Environmental. He has been instrumental in assisting to achieve industrial collaboration in the emerging science area in South Africa on the fly ash side for UWC/ESKOM. He has published numerous patents, papers and articles.
Abstract:
Theory of crystal growth in the hydrothermal synthesis of zeolites is provided by a great number of mechanistic aspects and modelling studies. In this context in-situ ultrasonic measurements as a real-time, in-situ diagnostic tool is able to monitor changes in the synthesis including incubation and crystallization period in both the liquid and solid phase. It could be shown that diagnostic ultrasound can be used as a tool to calculate kinetic data but also to settle ex-situ techniques, such as XRD, ICP and SEM at predicted times to complement the results of the kinetic study, in our case synthesizing zeolites from fly ash. Class F coal fly ash for our studies was supplied by ESKOM as basis to scale up laboratory results. Although the used ultrasound technology is not a structure-sensitive method of analysis, important information can be obtained from the results concerning the start, course and end of crystallization, which was proven not only at laboratory scale. Reaction rate, reaction order, and activation energy for the crystallization from clear solution were calculated on the basis of ultrasound signal data recorded at different crystallization temperatures. On the basis of measured data it can be detected if there are germs acting in the system to favour competing crystal growth. It should be mentioned that the access to the period of first crystal growth is far more accurate than other techniques demonstrating experimental handicaps.
Keynote Forum
Institute of Combustion Problems, Kazakhstan
Time : 10:25-10:50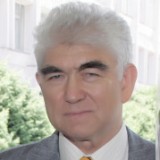 Biography:
Zulkhair Mansurov is a General Director of the Institute of Combustion Problems of the ministry of Education and Science of the Republic of Kazakhstan, prominent scientist of Kazakhstan; Doctor of Chemistry; Professor; IHEAS Academician; Laureate of the State Prize of the Republic of Kazakhstan and of the Prize named after K. Satpayev.rnIn 1974-1987, Professor Zulkhair Mansurov worked as a junior and senior researcher, and Head of the Laboratory of Physicochemical Methods of Research at S.M.Kirov Kazakh State University. In 1981, he was the first among scientists in Kazakhstan to become a research fellow at the UCL (UK). In 1990, he defended his doctoral thesis at the Institute of Structural Macrokinetics, USSR AS. From 1992 to 2010, he served as Vice President for Research and First Vice-rector of the al-Farabi KazNU.rnProfessor Zulkhair Mansurov is a Chairman of «Combustion and Plasma Chemistry» and «Physics and Chemistry of Carbon Materials» International Symposiums, Chief Editor of «Eurasian Chemico-Technological Journal» and «Combustion and Plasma Chemistry» Journals.rnIn 2004, for services to Kazakhstan Professor Zulkhair Mansurov was awarded «Kurmet» Order.rnUnder Z. Mansurov's peer supervision, eight Doctors, 38 Masters and eight PhD theses were defended. He is the author of over 670 scientific papers, 6 monographs, 5 textbooks and 21 copyright certificates of the USSR and Kazakhstani patents.rn
Abstract:
One of the most important achievements of recent years is the creation the technology for extraction of "heavy" oil from oil sands (OS) that is intensively developing on Canada. rnHuge deposits of OSof Republic of Kazakhstan which are characterized by content of organic part that ranges from 9 to 95% according to type and depth of each deposit are a prime candidate as an alternative source of hydrocarbons.rnIt is notable that we can obtain organic products with various physical and chemical properties depending on the method of processing of OS.rnIn connection with the above, in the Laboratory of Oxidation Processes of Hydrocarbon raw of Institute of Combustion Problems (ICP) the development of following main directions of processing of OS in order to produce commercial oil products is carried:rn• Extraction of organic part of OS of Kazakhstan deposits using different organic solvents with subsequent oxidizing it to bitumen, that is used for road construction;rn• Thermal processing of OS of Kazakhstan deposits with obtaining of synthetic oils as well as hydrophobic mineral part;rn• Ultrasonic method for separation of organic and mineral parts of OS using solutions of alkaline metals, serving as surfactants;rnAlong with development of methods of OS processing a great attention is paid to improve the physic & chemical characteristics of road bitumen by creation of its composite with rubber crumb, as well as a problem of recycling of rubber pollutants and wastes is solved.rnAn important aspect of ICP research is ecology of oil and gas industry. It is carried research in area of bio-remediation of oil-contaminated soils using bacteria.rn
Break:
Networking & Refreshments Break 10:50-11:05 @ Foyer